OLIVE PRODUCERS SINCE 1996
A family passion and tradition
Penfield Olives is family-owned and operated. Olive producers growing and curing a range of traditional varieties of table olives, including Kalamata Olives, Green Jumbo (Blonde) and Wild Olives. From some of the best picked varieties in our olive grove at Penfield Gardens, South Australia, we also produce a delightfully fresh and fruity first-pressed extra virgin olive oil.
In 1996 Dimitrios (Jim) and Irene Kafantaris purchased land in Penfield Gardens, South Australia. Their vision was to continue the tradition of their Greek family's heritage and plant olive trees as a hobby. This had been a family tradition, on the island of Chios in Greece, for many generations where the family still has ties.
Over the years the olive trees continued to develop well, until in 2002 Jim officially formed Penfield Olives. Commercial production of table olives and extra virgin olive oil was soon to commence.
At Penfield Olives we carefully monitor the growth and harvest of all of our produce ensuring highest quality standards and flavours are consistently achieved. Our olives are plump, juicy and full of the traditional flavour that Australian olives are so well known for and our first-pressed extra virgin olive oil is fresh and fruity.
As olive producers we allow our to naturally ripen on the tree to maximise flavour, and all of our green and black table olives are handpicked. Texture and flavour is maintained by carefully controlling the temperature during the fermentation process and delivering a chilled product.
Penfield Olives have recently introduced a new olive pitting machine so we are able to offer not just the traditional whole Australian olives but also a range of pitted Australian olives.
From the year 2000 we commenced processing approximately 200kg per annum and today Penfield Olives supplies the Penfield product range throughout Australia.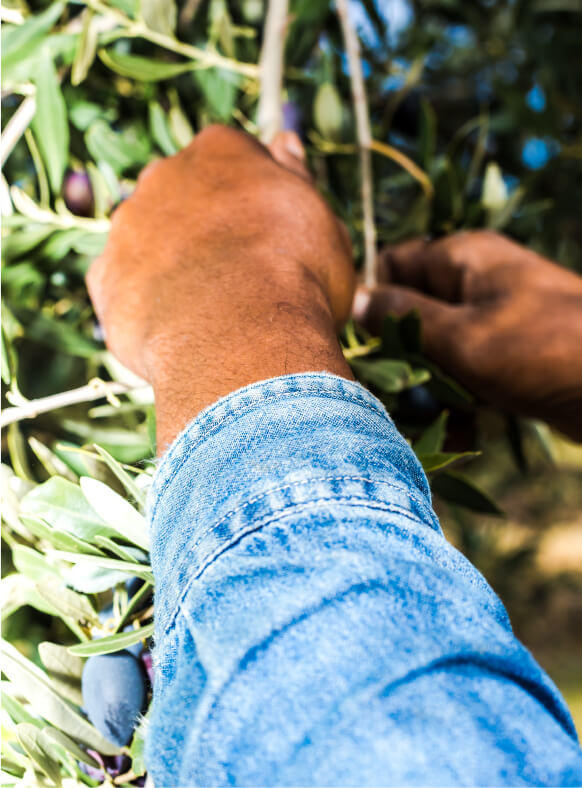 At Penfield Olives we are always looking for growers with premium fresh olives, straight from the tree. If you have a minimum of 1000kg please contact us for more information.